Successful IBMS Congress 2019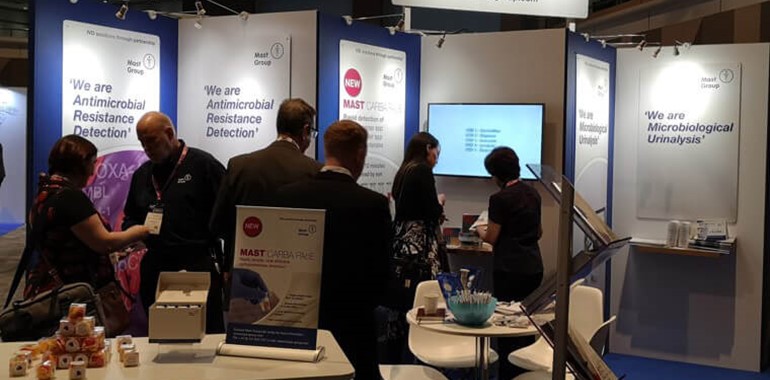 Mast Group Ltd. exhibited at the Institute of Biomedical Science Congress 2019 at the International Convention Centre in Birmingham 22nd – 25th September 2019, and it proved to be a triumph!
The focus of the Mast stand was MAST® CARBA PAcE and CRYOBANK®.
MAST® CARBA PAcE, the simple, rapid, cost effective solution for Carbapenemase detection was demonstrated on the stand, with complementary boxed up sweets to enjoy.
A promotion for CRYOBANK®, the safe and secure cryopreservation of your bacteria and fungi, was available for all visitors to the stand. A FREE CRYOBLOCK® was available when 5 boxes of CRYOBANK® were purchased. Free samples of cryovials were available to take away.
Visitors to the stand were also able to discuss the wide range of additional MAST® products, including the MAST URI® SYSTEM and MASTDISCS®.
MAST Group Ltd. would like to express thanks to not only the staff and organisers, but also to our customers who contributed in making IBMS congress such a successful occasion.