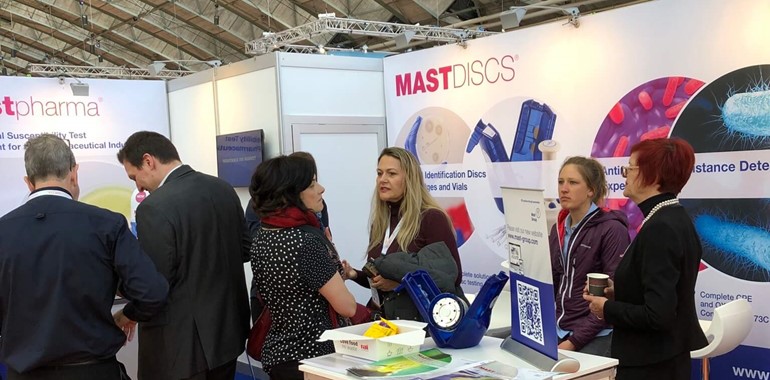 Mast Group Ltd. exhibited at ECCMID 2019 in Amsterdam, Netherlands 13th – 16th April 2019, and it proved to be a huge success! 
The focus of the Mast booth was MAST® CARBA PAcE, the simple, rapid cost effective solution for carbapenemase detection, and similar product ranges incorporating detection of antimicrobial resistance. This was very much reflected in the theme of the event, with heavy emphasis on the fight against resistance, and new antibiotics to overcome such resistant bacteria in the poster sessions.
Visitors to the stand were also able to discuss the benefits of the Mast Group Ltd.'s extensive range of MASTDISCS® for antimicrobial susceptibility testing, including newly launched antibiotic discs in cartridges: Eravacycline 20µg (ERV20C), Delafloxacin 5µg (DLX5C) and Meropenem-Vaborbactam 20-10µg (MEV30C), which are available to order from stock.
Mast Group Ltd. would like to express thanks to not only staff and organisers, but also to our distributors and customers who contributed in making it such a successful occasion.
---