Russia & Ukraine Statement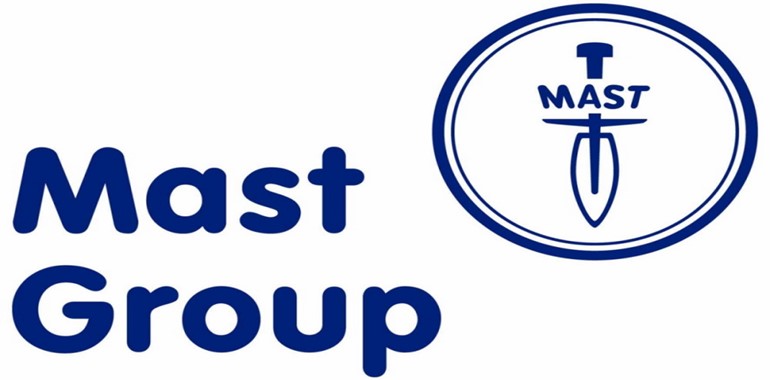 Mast is a responsible company that believes in taking a proportionate view on the likelihood of a number of events that may be outside of its control. In this context, Mast recognises that the current crisis in Ukraine brings with it a degree of uncertainty in the supply chain.
It is important to note that Mast is a UK company with a strong UK manufacturing and distribution centre based in Merseyside;
It is also important to note that many of the raw materials used in Mast manufactured products are bought from domestic suppliers;
Mast does not buy any raw materials or source any finished goods directly from either Russia or Ukraine;
The majority of the products that Mast distributes that are not manufactured in the UK, as well as raw materials sourced for domestic manufacturing, are imported by air freight which, whilst there have been some disruption to transport times and capacities, Mast policies have successfully mitigated against these potential problems;
Unfortunately it is inevitable that cost pressures are increasing significantly and, whilst Mast will do everything it can to mitigate these cost pressures, it is likely that at least some of this will flow through to finished goods pricing.
Mast continues to monitor closely this evolving situation and has considered the impact of these developments in relation to our ability to continue to supply our customers with the products they need. Consequently, Mast has taken appropriate steps to minimise any disruption to our customers in these uncertain times such as, but not limited to:
Maintaining close links with our freight partners, both incoming and outgoing, discussing and monitoring their plans to mitigate any transportation issues that may arise;
Requesting its raw material suppliers, and the third party companies that Mast represents, to provide their plans to mitigate any supply issues with increased stock holdings or alternative sources;
Requesting Mast suppliers that may procure their raw materials from Russia or Ukraine to provide this information to Mast and to take mitigating actions of their own;
Investing in a programme to increase our own stocks of both raw materials and finished goods in order to mitigate any transportation issues that may arise;
Working with our subsidiary and distributor companies in order to ensure that they also have sufficient stock of products to ensure ongoing supplies are available during any period of disruption.
Of course, each individual organisation has its own views on the developments in Ukraine and must make whatever choices their stakeholders feel appropriate for their individual circumstances. If you continue to be concerned we would recommend that you take further action by, for example, increasing your stock holdings of Mast products or placing firm orders well in advance of required dates to allow us to effectively plan to source, manufacture and deliver in accordance with your business needs to ensure continuity of supply.
If you require any further information or clarification, please do not hesitate to contact us by phone or email at sales@mastgrp.com.
Yours sincerely,
Neil Warburton, Operations Director.