New MASTDISCS® Available Now!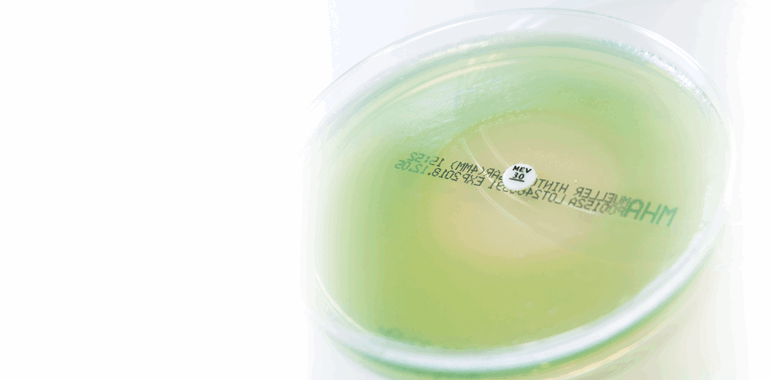 Since the launch of new additions to the MASTDISCS® range – Meropenem-Vaborbactam 20-10µg (MEV30C), Eravacycline 20µg (ERV20C) and Delafloxacin 5µg (DLX5C) at ECCMID 2019, we have had a positive response to these novel compounds for the treatment of complicated infections.
The global threat of the spread of carbapenem resistance in Enterobacterales has led to the search for new antibiotics, Meropenem-Vaborbactam also known as VABORMERE™ (Melinta Therapeutics Inc.) is for the treatment of adult patients with complicated UTIs. Vaborbactam is an inhibitor of class A serine carbapenemases, which, when combined with meropenem, restores the activity of meropenem against β-lactamase producing Enterobacterales, particularly KPCs.
Another new antibiotic which has a broad activity against important resistant pathogens is Eravacycline, marketed commercially as XERAVA™ (Tetraphase pharmaceuticals Inc.). Eravacycline is the first fully synthetic fluorocycline antibacterial to help fight resistant pathogens in complicated intra-abdominal infections.
Delafloxacin, also known as BAXDELA™ (Melinta Therapeutics Inc.) is indicated for the treatment of adult patients with acute bacterial skin and skin structure infections. Its broad in vitro spectrum of activity against Gram-positive, including methicillin-resistant Staphylococcus aureus (MRSA), Gram-negative and as well as atypical and anaerobe organisms, stands out as a new therapeutic option in this setting.
All three new compounds are available as AST discs: