mastpharma® – Antimicrobial Development for the Pharmaceutical Industry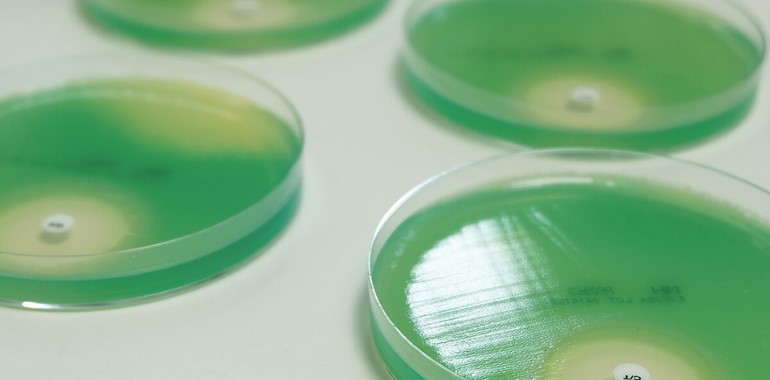 Mast Group Ltd has been a manufacturer of antibiotic susceptibility test (AST) products since 1957 and continues to be at the forefront of developments in this field. 
With an ever-expanding portfolio of antibiotic susceptibility, resistance marker and identification discs, Mast supply the most comprehensive range worldwide.
Utilising over 60 years' experience of development and manufacture, Mast Group Ltd now offers mastpharma® a range of services tailored to the pharmaceutical industry for the evaluation of novel antimicrobial compounds. Clinical trials of antimicrobials require the design of diagnostic devices to determine microorganism susceptibility before the compound enters Phase 2 and 3 trials. Antimicrobial susceptibility test discs are proven to be the most effective and validated method to determine bacterial susceptibility in both clinical and veterinary practice and must be commercially available at the launch of the compound to assure full market penetration.
mastpharma® is a bespoke service and the following products can be custom manufactured according to your requirements:
mastpharma® Pharma – AST discs, available in multiple cartridge formats to meet all international requirements.
mastpharma® Development
In the disc development phase an AST disc containing a novel compound is formulated. Additionally, methods for the assay of its content are verified.
Initial stress studies identify the most suitable candidate formulation for the production of stable, investigational use only (IUO) AST discs, meeting defined quality control acceptance parameters.
A minimum of three replicate batches of product are manufactured and entered into real-time stability studies. These studies are carried out under normal storage and additional stress conditions which ensures the final product retains effective performance for the duration of its allocated shelf life.
To find our more information today, please use the contact button at the bottom of this page.