MAST Matters - Commemorative 60th Edition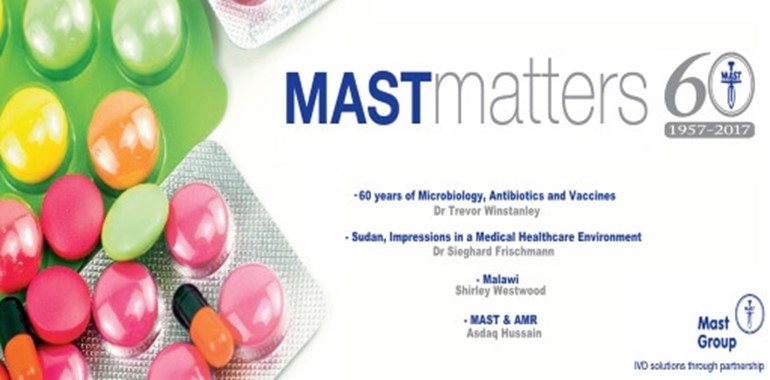 Mast Group Ltd. was formed in 1957 and celebrated its 60th year in business in 2017. The UK operation is based at Mast House, formerly the Bootle General Hospital, which was originally opened in 1872. Complementing the historic building Mast Group Ltd. has recently opened a modern manufacturing facility on the same site, with further works being completed in 2018.
Mast Group Ltd. has subsidiary companies in both France and Germany and from these three sites operates in over 70 countries worldwide directly and through a global distributor network. It is now recognised a leading European independent manufacturer and supplier of diagnostic products for clinical, industrial and veterinary testing.
To commemorate our 60th anniversary Mast Group Ltd. has compiled a newsletter with many interesting articles related to Microbiology and AMR.
Articles included:
60 years of Microbiology, Antibiotics and Vaccines by Dr Trevor Winstanley
Sudan - Impressions in a Medical Health Care Environment by Dr Sieghard Frischmann
Malawi by Shirley Westwood
MAST® and AMR
---
Click Here to download the full article.