Rapid Detection of ß-lactamase Enzymes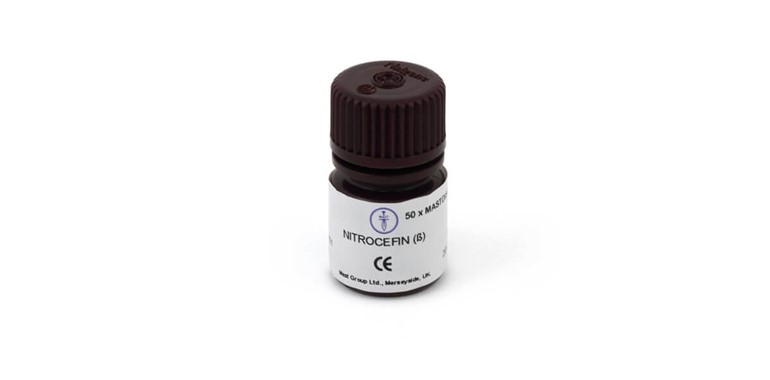 MASTDISCS® ID Nitrocefin discs enables rapid detection of ß-lactamase enzymes. The presence of ß lactamase confers resistance to penicillin and cephalosporin's, resulting in inactivation of these antibiotics.
Nitrocefin is a chromogenic cephalosporin that has been found to be effective in the detection of all known β-lactamase enzymes. It can be used in the rapid testing of isolated colonies of Neisseria gonorrhoeae, Moraxella catarrhalis, Staphylococcus spp., Haemophilus influenzae and anaerobic bacteria.
MASTDISCS® ID Nitrocefin discs are easy to use. Simply smear a colony onto a moistened disc, and observe for a colour change. A change to red indicates a positive result. The test takes only 5 minutes for the colour reaction to develop for the majority of bacterial strains. A positive result should be interpreted as resistance to penicillin or cephalosporin activity.
Available from our stock range, with 50 tests per vial.
To order use product code D59.
Click here for more information